Our jerseys have a modern cut like today's NHL jerseys.
In plain English...
A) The torso is wide enough to fit over your hockey pants (breezers — shoutout to Minneflowta) and and/or gut.
Also — it doesn't turn into a belly shirt when you raise your arms in excessive, obnoxious, and totally necessary celebratory actions.
B) Tapered sleeves hold your elbow pads in place (note: we recently expanded the sleeve width for a little room).
They help hold your elbow pads in place and nail down the modern pro aesthetic.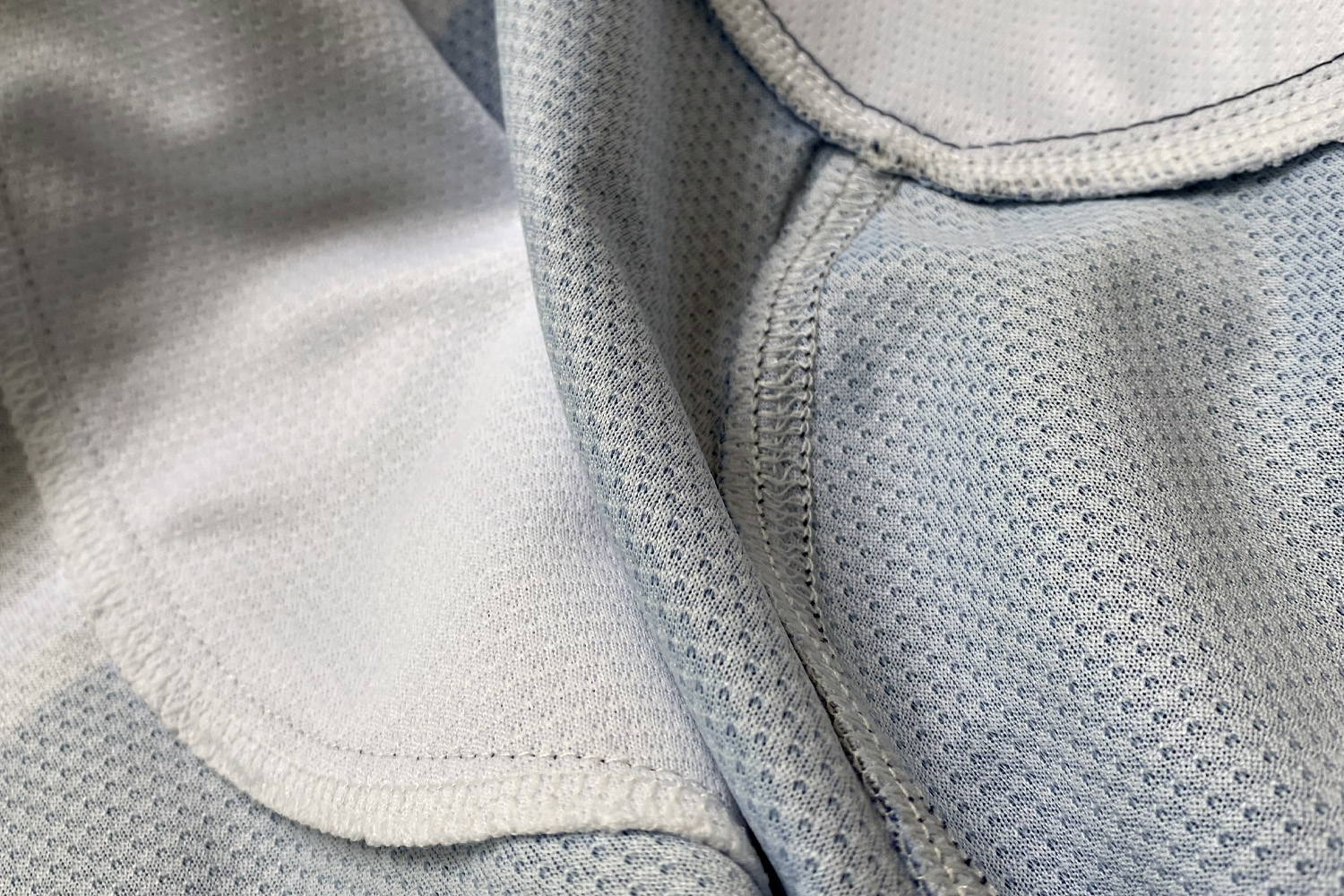 Double stitched seams combined with double reinforced shoulders and elbows make for one badass sweater.
Customize everything about your design — Collar text, unlimited colors, number styles, names, and captains.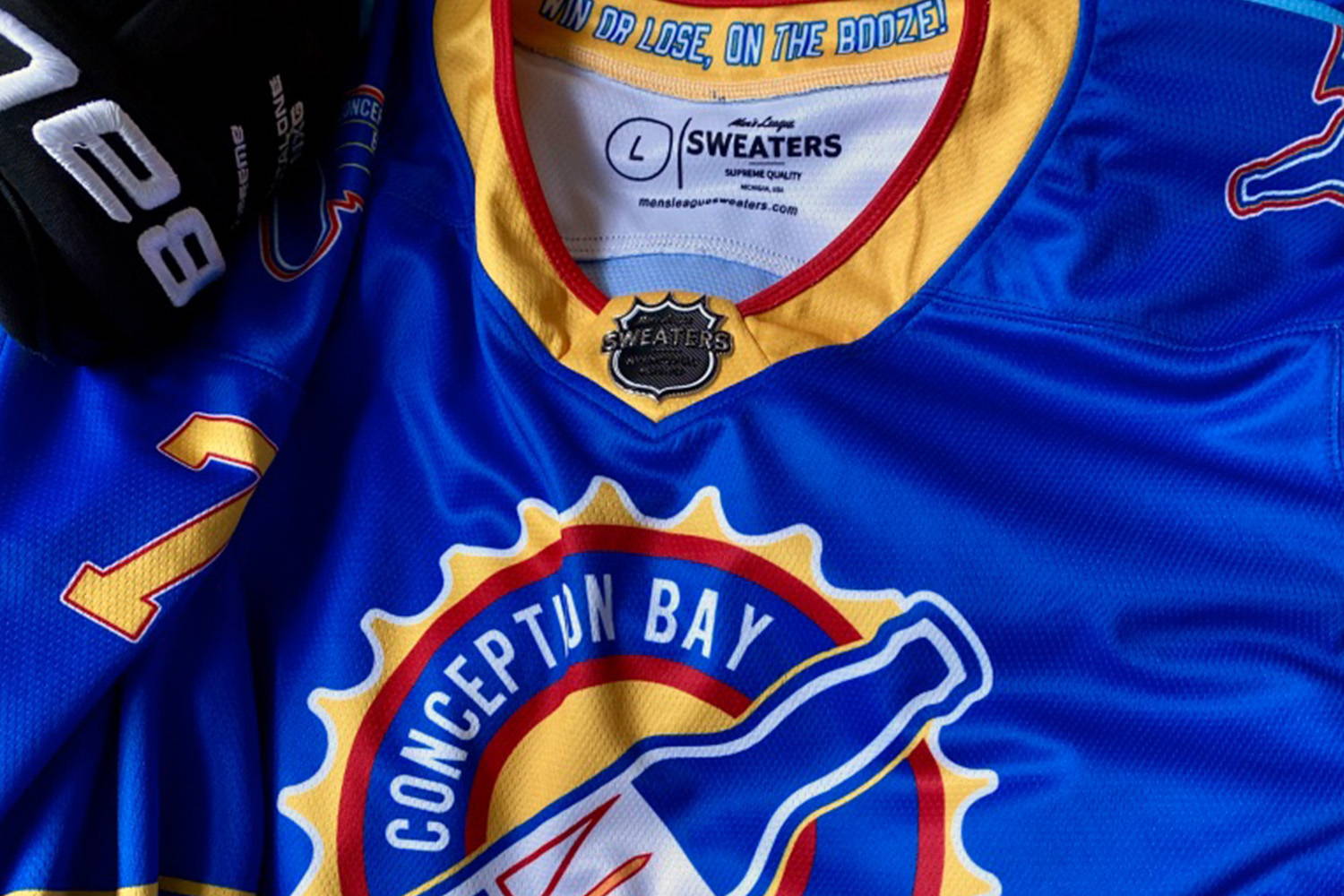 Colors and design elements will never fade or peel wash after wash — season after season.
Fabric:
- 220 gsm
- Abrasion-resistant
- Two-way stretch
- Moisture-wicking polyester
Decoration method:
- Sublimation
- Guaranteed for the life of the garment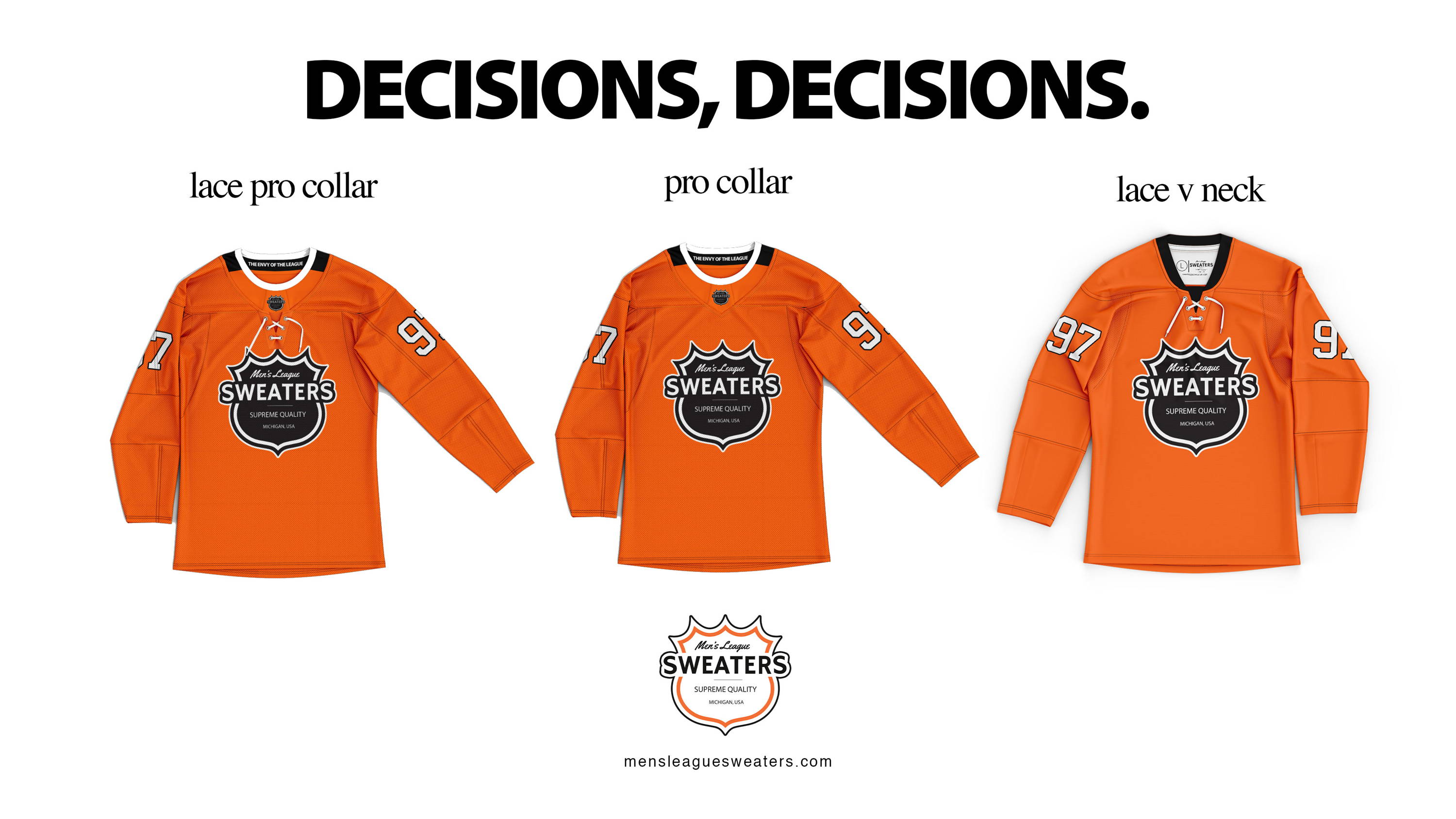 Socks are performance socks — AKA: The new kind. They'll be designed to match your sweaters.
They come in sizes adult, intermediate, and youth.