Roll up in style and make heads explode.

"I have yet to take mine off."
—Adam, Old Guys

Run the show wherever you go.
Custom tracksuits made easy and delivered fast
Your logo, colors, and numbers make these babies all you
Lightweight, fleece-lined performance fabric for max comfort
From design to delivery in less than 6 weeks
"I was hungover in bed and the guys walked in wearing matching tracksuits.
Mine was on a hanger. I couldn't believe my eyes.
I scream-laughed for 10 minutes straight and put it on commando.
I'll never forget it as long as I live."
Customize your style
Add your logo

Confirm your design + choose sizes/numbers
Receive & pay the online invoice
Delivered straight to your door in under 6 weeks.
Proceed to run show wherever you go.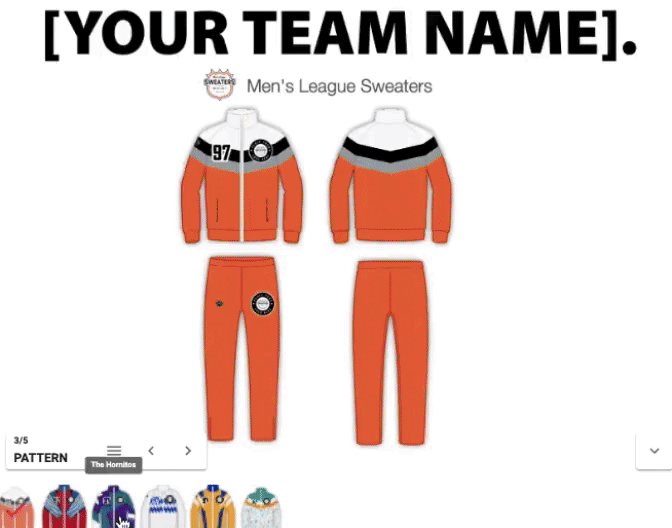 $109 USD
(All-inclusive, flat rate pricing — min. order of 6)
"The guys have been taking mirror selfie's and sending me pictures all day."
Devon, Philly Flyers Warriors








Frequently Asked Questions
What is lead time?
6 weeks or less from payment to delivery.
What is the minimum order quantity?
min. order of 6 tracksuits